For me one of the best type of movies are the romantic comedies and without hesitation there are a lot of them. But sometimes there are some movies you can't get out of yor head or simply you love them so much you watch them over and over. For me the following list represents those movies….the ones you feel, the ones you cry, laugh and love at the same time.
7. Overboard
This movie stars Eugenio Derbez and Anna Faris, and tells the story of Kate, a single mother with two children who tries to pass a nursing exam and works as a delivering pizzas, in the other hand, Leonardo Montenegro, a son of the owner of a renowned brand of cements, who spends much of his life wasting money, parties, luxuries, etc… Leonardo, after suffering an accident, he is left with amnesia and does not remember his past, a situation that Kate takes advantage of, to have a man who takes care of his children and additional income to his family, lying and telling to him she is his wife and that her kids are his family. Eventually, both start falling in love with each other without even noticed.
6. How to Lose a Guy in 10 Days
Andie (Kate Hudson), a well-known magazine writer, sets out on a new challenge, dating a man and driving him away with all the things women tend to do wrong. On the other hand, Benjamin Barry (McConaughey), takes on a challenge with his boss, in which he must make a woman fall in love in just ten days and take her to an event, if Barry achieves this, he will be in charge of advertising a new company of diamonds headed by her boss.
5. Blended
The unique and incomparable Adam Sandler and Drew Barrymore star the movie Blended, in which Jim a widowed father with 3 daughters, and Lauren, a single mother with 2 sons, meet on a blind date that doesn't turn out very well. However, two of his friends, given the impossibility of going on a trip to Africa, give the two families the possibility of going to Africa. A very fun and exciting story, which shows the different adventures of the families and how Jim and Lauren fall in love.
4. Just Go With It
Adam Sandler and Jennifer Aniston star this movie where Danny(Adam Sandler) is a well-known plastic surgeon that fell in love with a beautiful young lady(Palmer), but things went wrong when she saw a wedding ring(strategy he used to catch lady's) so he had to fake a bad marriage. For that reason, to make their relationship with Palmer more concrete, he decides to undertake a trip in which he takes his surgery assistant, Katherine, who agrees to support him on his trip as his "wife".
3. Made Of Honor
Patrick Dempsey & Ruth Wilson star in a very original story, were Tom who is a Casanova falls in love with his best friend Hannah. But it was when she goes on a trip to Scotland that he realizes that he misses her and sees her more than a friend. However, she came back engaged and with the idea of making him the Maid of honor. This genuine filming shows everything Tom does to not lose Hannah.
Definitely this is a hilarious a movie.
2. The Proposal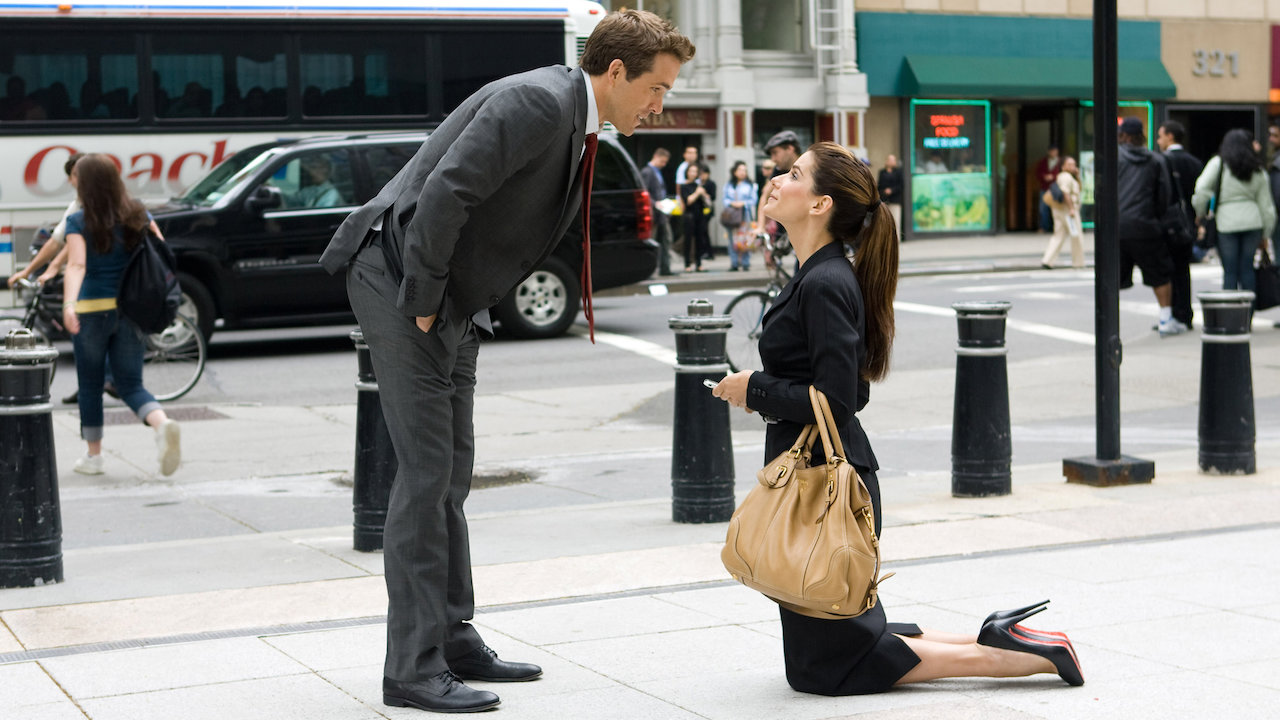 This filming starred by Sandra Bullock and Ryan Reynolds, called in the movie Margaret and Andrew, star a unique love story. Margaret, having residency legal problems in the USA uses her position as Andrew's boss threatens him and asks him to marry him to obtain American citizenship so she can avoid being deported to Canada. However, along the story Margaret and Andrew fall start to be close and like each other without noticing. This place this movie in the second spot because it is an authentic story full of drama, feelings and laughs.
1. 50 First Dates
This movie stars aren Drew Barrymore and Adam Sandler, and it is about a marine biologist resident of Hawaii, who finds the love of his life in a coffee shop, that in addition to his appearance and personality that caught him, created a new challenge in his life, because Lucy forgets everyday what happens the day before that. This great filming express that the love is more important than anything else, considering Henry must make her fall in love every single day, and have those 50 first dates.
What do you guys think of this list? Are there any films that you feel deserve to be on this list? Let us know in the comment section below, or over on Twitter. Also be sure to follow us on Instagram if you haven't already, and download the Kernel App for more lists like this one!