There are a number of exciting movies hitting theaters in the coming years, and 2020 is no exception. A variety of different movies are on the horizon including ones of the superhero, spy, comedy, and animated genres. And despite Disney dominating the box office in 2019, it seems in 2020 the other studios aren't going down without a fight. So here is a month by month preview of all the exciting new releases hitting theaters in 2020. You can also add any of these movies to your Kernel Watchlist by clicking the title!
January
Bad Boys for Life (January 17) – The Bad Boys franchise is making a comeback in 2020 and the trailers have looked surprisingly strong. Will Smith and Martin Lawrence reprise their roles, in what is hoped to be a hilarious and action-packed sequel.
Dolittle (January 17) – Robert Downey Jr. will be giving his spin on the iconic character of Dr. Dolittle, the physician who can talk to animals. He is also joined by a star-studded cast consisting of Tom Holland, Rami Malek, Emma Thomspon, Selena Gomez, John Cena, and more.
The Gentlemen (January 24) – Overall, Guy Ritchie has been pretty hit or miss in terms of films. However, with The Gentlemen, he is returning to the types of movies that put him on that map to begin with. He also has a great cast backing him up, in what should be a fun, quirky crime film.
February
Birds of Prey: And the Fantabulous Emancipation of One Harley Quinn (February 7) – Harley is back and this time with a whole new group of friends! Black Canary, Huntress, Renee Montoya, and Cassandra Caine join Harley in what looks to be a super fun, super weird, and super action-packed adventure. Throw in Ewan McGregor's Black Mask as the villain, and we couldn't be more excited.
Sonic The Hedgehog (February 14) – While this movie may have gotten off to a rocky start, it seems the final product is much better. The new redesign for Sonic looks great and overall it does look like a fun movie.
Impractical Jokers: The Movie (February 21) – Based off of the hit comedy series, this movie follows the mishaps of Sal, Murr, Joe, and Q as they compete in hidden camera challenges. If this movie is even half as funny as the show is, it should be a laugh riot.
The Call of the Wild (February 21) – Harrison Ford stars as an Alaskan frontiersman who goes on an epic adventure with a lost dog. In addition to Ford, this movie is directed by Chris Sanders, director of some of the most iconic animated films. I mean, with Harrison Ford and a cute dog, you really can't go wrong.
Bloodshot (February 21) – Based on the comic by the same name, Bloodshot centers around a soldier who is brought back to life with superpowers. Vin Diesel stars alongside Eiza Gonzalez, Toby Kebbell, and Guy Pearce.
The Invisible Man (February 28) – Universal's Dark Universe is being reinvented by Jason Blum, and it seems to be off to a great start. Elisabeth Moss stars in this horror movie as her invisible ex attempts to kill her.
March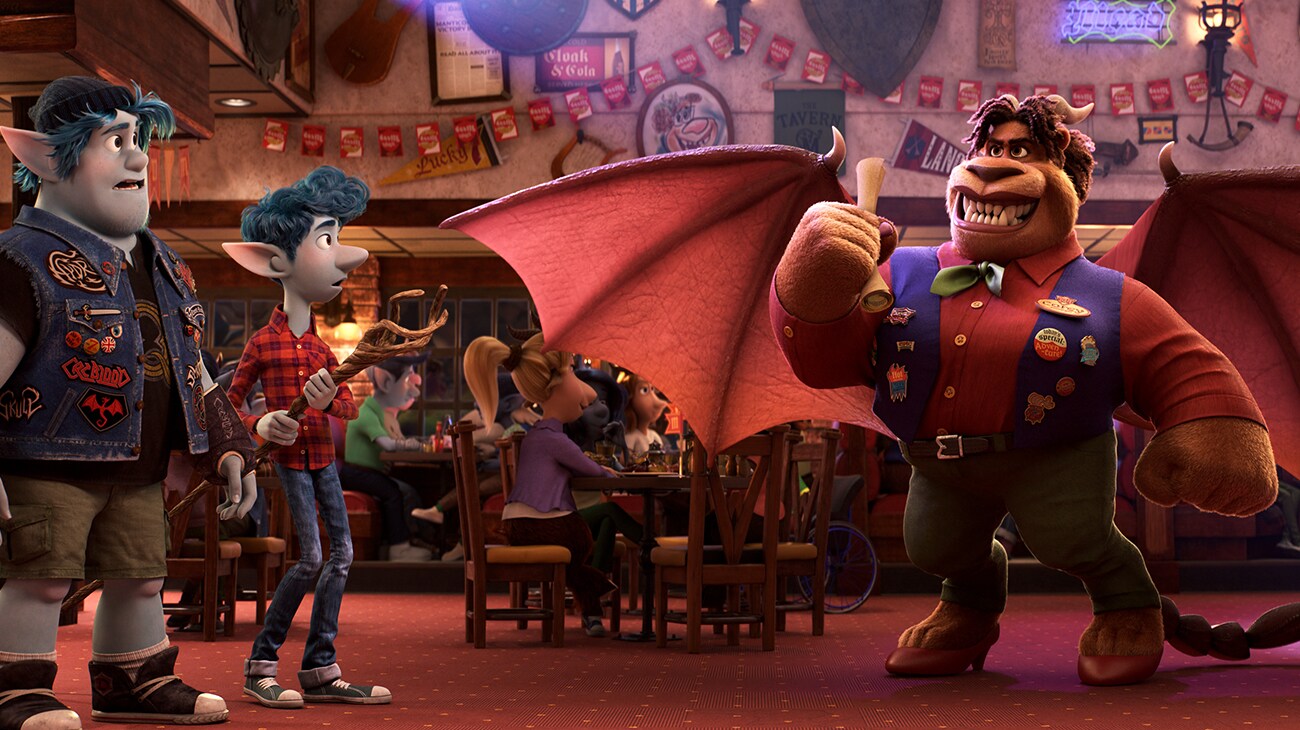 Onward (March 6) – Pixar's latest film features two brothers, voiced by Chris Pratt and Tom Holland, who go on an epic quest to resurrect their dad. This film takes place in a fantasy world and features additional voices from Octavia Spencer and Julia Louis-Dreyfus.
The Way Back (March 6) – Ben Affleck stars in a very personal drama about an athlete struggling with alcohol, who becomes the coach of a high school basketball team. This film is directed by Gavin O'Connor who directed movies such as Warrior and The Accountant.
A Quiet Place Part II (March 20) – The hotly anticipated sequel to A Quiet Place is coming and hopefully, it's as good as the first. The first movie became a phenomenon of sorts with people eager to see if a film could really be quiet almost it's entire runtime. John Krasinski returns to direct, and Emily Blunt along with the rest of the original cast returns.
Mulan (March 27) – The animated classic Mulan is the latest to get the Disney live-action treatment. It seems this version of Mulan will be much more faithful to Chinese culture, and while that has upset many fans, hopefully, it will work out in the end.
April
The New Mutants (April 3) – The final X-Men film from 20th Century Fox will finally hit theaters. This film is said to be the first real horror comic book movie as it takes place in an asylum. The new trailer looked pretty good and it has a solid cast, so it could work out.
Peter Rabbit 2: The Runaway (April 3) – The first Peter Rabbit movie starring James Corden, Margot Robbie, Daisy Riddley, and more, turned out to be quite a pleasant surprise, both in terms of quality and at the box office. This sequel seems like a fun continuation of the original's charming story.
No Time To Die (April 8) – Daniel Craig's iconic run as James Bond finally comes to an end in this hotly anticipated final movie. This movie looks to have all the franchise's signatures, including amazing action, great performances, and elegant craft. It also features recent Oscar winner Rami Malek as the villain.
Trolls World Tour (April 17) – Dreamworks is eager to find out if they can turn their Trolls movie, into a franchise. The first Trolls did very well featuring Anna Kendrick and Justin Timberlake, in addition to the popular song "Can't Stop The Feeling". The sequel looks to expand the world and hopefully produce new catchy songs.
May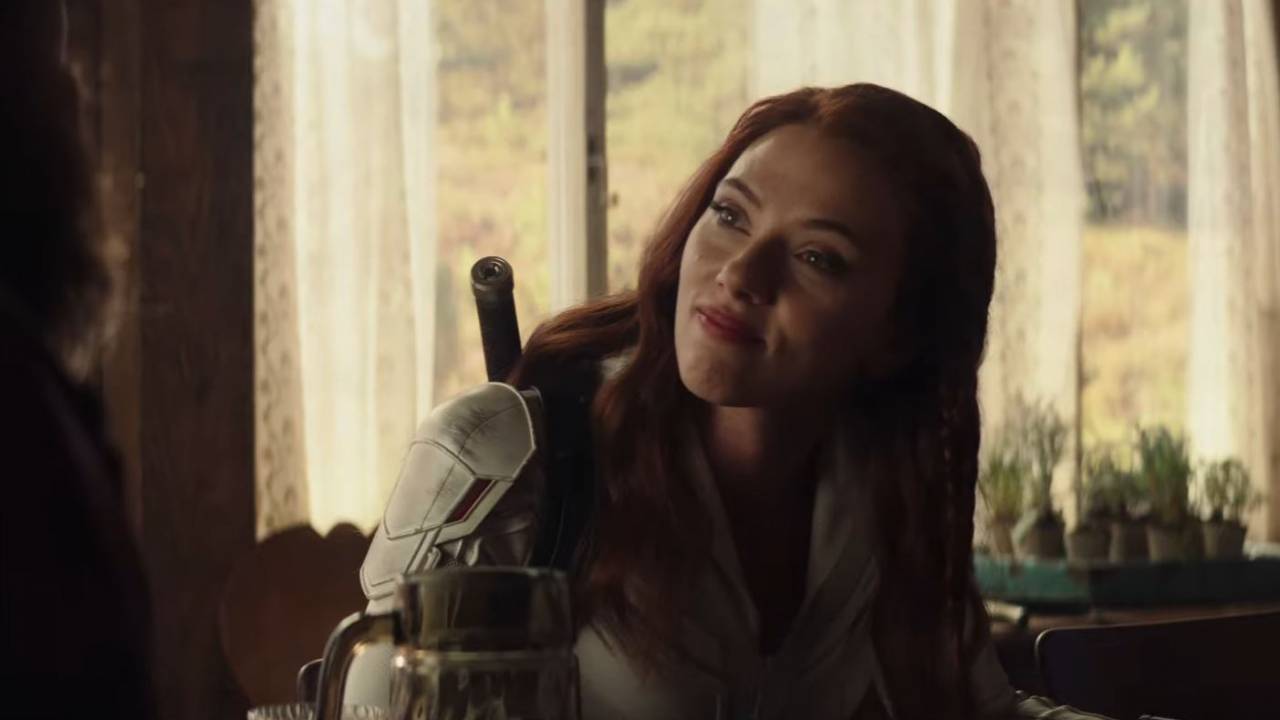 Black Widow (May 1) – Phase 4 of the Marvel Cinematic Universe kicks off this May with the release of Black Widow. Scarlett Johansson returns in the role alongside newcomers David Harbor, Florence Pugh, and Rachel Weisz. Fans are very excited to see how Marvel handles this movie, especially after Black Widow's ending in Avengers: Endgame.
Scoob! (May 15) – Scooby and the gang return to the big screen in this new animated comedy. The first trailer got a lot of attention not only because of the brand but also because of the quirky animation style and a great cast. Hopefully, this can become a fun new franchise for Warner Bros. animation!
Fast & Furious 9 (May 22) – The Fast & Furious franchise comes roaring back to theaters this labor day. While Dawnye Johnson might have broken away from the group, exciting newcomers such as John Cena and Cardi B join the cast.
The SpongeBob Movie: Sponge on the Run (May 22)- When SpongeBob's beloved pet snail Gary is kidnapped, SpongeBob and friends must go on an epic journey to get him back. Along the way, they meet Sage played by Keanu Reeves, and get into a lot of trouble.
Artemis Fowl (May 29) – We shall see if Disney's Artemis Fowl actually ends up releasing in theaters, simply because the film has been significantly pushed back after the trailer garnered mostly negative reactions. If it does end up in theaters, let's hope its more along the lines of Harry Potter, rather than A Wrinkle In Time.
June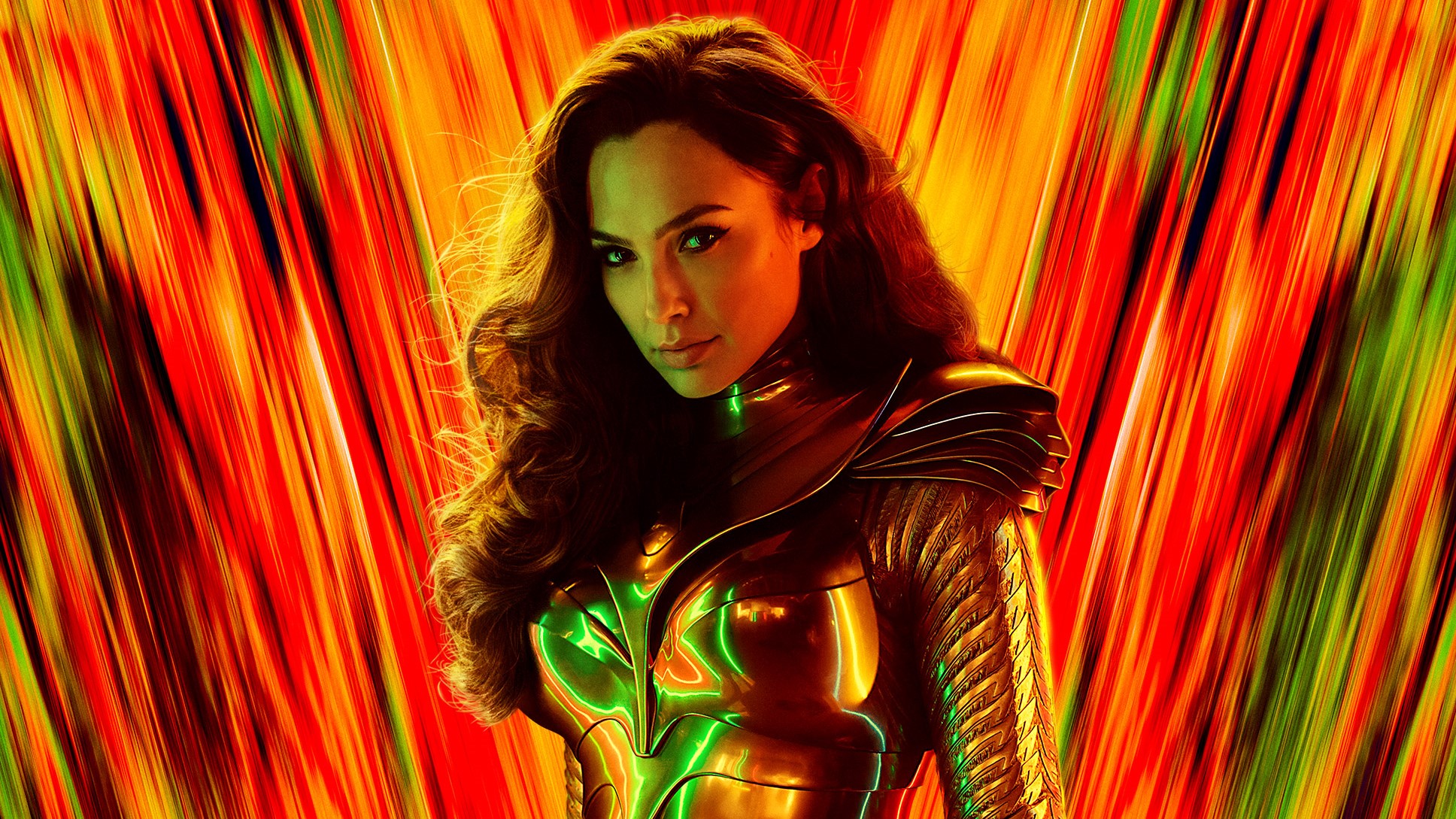 Wonder Woman 1984 (June 5) – After being pushed nearly 6 months, Wonder Woman will swing back into theaters this June. This sequel takes place in the 80s and features the return of Steve Trevor, along with the introduction of several iconic DC characters such as Cheetah and Maxwell Lord. Fans are holding out hope that this sequel can be as good as the first, as well as expand the world of Wonder Woman.
Candyman (June 12) – Jordan Peele's next project will be a remake of the 1992 horror film Candyman, that stars Aquaman's Yahya Abdul-Mateen II. Peele won't be directing this time, however, this is definitely a horror movie to get excited for.
Soul (June 19) – Pixar will be present this summer, this time with what looks to be an exciting and fresh original movie. Soul is about a musician who has last his passion for music and is transported on a magical journey. The film stars Jamie Foxx and Tina Fey along with Hamilton's Daveed Diggs.
Top Gun: Maverick (June 26) – This summer Maverick will fly back into theaters with the long-awaited sequel to Top Gun. Tom Cruise returns as the title character along with Val Kilmer and Jennifer Connelly. This film is shaping up to be quite strong and will hopefully live up to the original.
In The Heights (June 26) – Lin-Manuel Miranda and Jon M. Chu team up for an authentic movie version of this Broadway play. The film has a surprisingly strong trailer and a diverse cast, hopefully, this can be a modern telling of the classic, West Side Story.
July
Free Guy (July 3) – Ryan Reynolds officially joins the Disney family with his latest comedy, Free Guy. Reynolds plays an NPC who discovers he's a character in a video game and decides to play along. This movie is also filled with fan favorites such as Taika Waititi, Jodie Comer, and Joe Keery.
Minions: The Rise of Gru (July 3) – Going up against Ryan Reynold's Free Guy this 4th of July weekend will be none other than Minions. Yes, while it may be easy to discount Minions, just remember the last two Despicable Me movies have joined the billion-dollar club. Plus, it seems we will finally be getting a Gru origin story!
Ghostbusters: Afterlife (July 10) – Sony will try yet again to bring back the Ghostbusters franchise, this time with fan favorites Finn Wolfhard, Paul Rudd, and McKenna Grace. The original cast also returns in what looks to be a nostalgia-filled sequel.
Tenet (July 17) – Fan favorite director Christopher Nolan kicks off the decade yet again, this time with his new original film, Tenet. While little is known about the plot, it is said to involve espionage and time travel. Plus, the film certainly has an interesting cast consisting of John-David Washington, and the new Batman, Robert Pattinson.
Jungle Cruise (July 24) – Disney is hoping for their own Jumanji as they bring their classic ride to the big screen. Speaking of Jumanji, Dwanye Johnson heads up the cast, along with Emily Blunt. The trailer teased a fun adventure, and with The Rock, it's always a good time.
Morbius (July 31) – Jared Leto is hoping to redeem himself with fans, and he is taking on the role of Morbius The Living Vampire. After the success of Venom and Into The Spider-Verse, Sony/Marvel is on a roll with their Spider-Man property. Heres hoping that continues with their Morbius movie!
August
Infinite (August 7) – Mark Wahlberg takes over for Chris Evans in an action movie about a man who can remember his past lives. This film is directed by Antoine Fuqua (Training Day) and also stars Dylan O'Brien and Chiwetel Ejiofor.
The One And Only Ivan (August 14) – This August Disney will bring this children's book to life, centering around a Gorilla who tries to piece together his past. The film has an amazing cast consisting of Angelina Jolie, Sam Rockwell, Helen Mirren, Danny Devito, Bryan Cranston, and more.
Escape Room 2 (August 14) – The first Escape Room was a surprising success for Sony at the box office, and they are hoping to make lightning strike twice with the sequel. The plot is unknown at this time, but with the original cast returning, it should be a fun time at the theater.
Respect (August 14) – This summer Jennifer Hudson will try to capture the same heat Rami Malek and Taron Eggerton have been receiving, playing none other than Aretha Franklin. Let's just hope that Hudson's Cats stink doesn't haunt this movie.
Bill & Ted Face The Music (August 21) – The summer ends with a bang as Bill and Ted return to the silver screen, nearly 30 years after their last movie. Keanu Reeves, Alex Winter, and William Sadler return in their iconic roles, along with newcomers Samara Weaving (Ready or Not) and Brigette Lundy-Paine (Downsizing).
September
Monster Hunter (September 3) – Milla Jovovich is back staring in another video game adaptation. Monster Hunter will center around a group of soldiers who get transported into a world of monsters, which honestly sounds like a pretty entertaining movie.
The Conjuring III: The Devil Made Me Do It (September 10)- The first two Conjuring films were so successful that they launched an entire horror cinematic universe. Now while lately the Conjuring universe has been a bit spotty, hopefully, this third film will set it back on track.
The King's Man (September 16) – After being delayed several months, the Kingsman franchise will return with this new prequel. The film features an entirely new cast and takes place during WWI, let's hope this movie breathes new life into the Kingsman franchise.
Without Remorse (September 16) – Going up against The King's Man will be Michael B Jordan starring in an adaptation of the Tom Clancy novel of the same name. Jordan just screams action hero and hopefully, this will be his own Bourne or John Wick type franchise.
Last Night In Soho (September 25) – This latest film from Edgar Wright centers around a female singer in 1960s London. The film stars Anya Taylor-Joy (Split) and Matt Smith (Doctor Who).
October
Venom 2 (October 2) – The sequel to the smash-hit Venom will hit theaters this October and will feature the return of the iconic duo Eddie and Venom. Tom Hardy will return, alongside Michelle Williams, Woody Harrelson, and Naomie Harris. In addition to the star-studded cast, the film will be directed by motion-capture legend, Andy Serkis.
Death On The Nile (October 9) – Kenneth Branagh's Hercule Poirot will return to solve a new mystery, with an all-new amazing cast. Gal Gadot, Armie Hammer, Russell Brand, Letitia Wright, and Annette Bening head up the cast, in what is hopefully another successful installment in the Hercule Poirot franchise.
The Witches (October 9) – Anne Hathaway and Octavia Spencer star in a live-action adaptation of Roald Dahl's classic book, The Witches. Legendary director Robert Zemeckis is behind the camera, and in addition to Hathaway and Spencer, the film has a secret weapon, and that is comedian Chris Rock.
Snake Eyes (October 16) – The GI Joe character Snake Eyes has his own movie coming this fall, which will star Henry Golding and Samara Weaving. Let's hope this movie is filled with action and can bring back the GI Joe franchise back from the dead.
Halloween Kills (October 16) – The saga of Michael Myers and Laurie Strode continues with the next thrilling chapter in the Halloween franchise. Little is known about the plot, but Jamie Lee Curtis is back, and we will be too!
November
The Eternals (November 6th) – This star-studded MCU movie will transport fans back to the cosmic side of the universe. The cast consists of Angelina Jolie, Kumail Nanjiani, Salma Hayek, Richard Madden, Kit Harrington, and more. Hopefully, this is an exciting new direction for the Marvel Universe.
Clifford The Big Red Dog (November 13) – Clifford is getting a live-action adaptation, in what looks to be along the lines of Paddington and Peter Rabbit.
Deep Water (November 13) – Ben Affleck and Ana De Armas star in a drama about a husband who lets his wife has affairs until her lovers go missing. I'm sure both Affleck and Warner Bros. are hoping this can be another Gone Girl, and who knows, maybe it will.
Godzilla vs Kong (November 20) – Despite November being a cursed month for Warner Bros, they will release yet another big blockbuster movie. Even though Godzilla vs Kong is a hotly anticipated movie, the commercial failure of Godzilla: King of Monsters still haunts this movie. There hasn't been a successful Warner Bros. blockbuster in November since 2016, but maybe this movie can break the curse.
Raya And The Last Dragon (November 25) – Disney Animation is coming hot off their mega-success of Frozen II, and will return this November for an all-new original movie. Awkwafina stars as a girl searching for the last dragon.
December
Dune (December 18) – Denis Villeneuve, director of Arrival, Sicario, and Blade Runner: 2049, will bring this classic novel to life. The film also has an all-star cast featuring Timothee Chalamet, Rebecca Ferguson, Oscar Isaac, Zendaya, Jason Momoa, Dave Bautista, Josh Brolin, and more.
Coming 2 America (December 18) – Eddie Murphy returns for the sequel to his classic film, Coming to America. After Akeem learns of his long lost son, he must return back to America. The film also stars Tracy Morgan, Wesley Snipes, James Earl Jones, and more.
West Side Story (December 18) – Steven Spielberg will reboot the classic film West Side Story. Ansel Elgort and Rachel Zegler star in what is hopefully a heart-warming holiday musical.
Tom and Jerry (December 23) – This Christmas, the story behind Tom and Jerry's classic rivalry will be revealed in this new CGI/live-action movie.
The Croods 2 (December 23) – The Croods return for an all-new, prehistoric adventure. Nicholas Cage, Emma Stone, and Ryan Reynolds all reprise their roles, along with new additions Kelly Marie Tran and Peter Dinklage.
The Tomorrow War (December 25) – Chris Pratt stars in a futuristic war movie about a man who has to confront his past, in order to save the future. The movie also stars Yvonne Strahovski, Betty Gilpin, and J.K Simmons.
The Last Duel (December 25) – Matt Damon, Adam Driver, Jodie Comer, and Ben Affleck star in this true story about King Charles VI's infamous duel with Sir Jean de Carrouges.
What is your most anticipated 2020 movie? Let us know in the comments section of our website or on our Twitter & Instagram accounts.