Have you ever played Resident Evil? Maybe Super Mario Bros? Did you ever want to see these games in your local movie theatre? Well, both those video game franchises have been ported to the movie screen, but today I will take a look at some video games that would make for amazing movies!
I do have some requirements for these games: The game must be available on a wide variety of systems, no exclusive titles like Animal Crossing: New Horizons and Uncharted. Movies that have already been to the movie theatres, but failed massively are not considered either. Well, with that set, let's jump to the first entry in the list:
Terraria
Terraria is like Minecraft's little brother that never gets any attention, but is still super cute and impressive. The diverse experiences of the game creates a great opportunity for a good movie! Terraria is also a 2D game, which makes for a lot of space to make the movie more unique and separate from the playing experience, thus making watchers of the movie more interested to play the game instead of being "fed up" with the story from 2 hours in the movie theatre.
Terraria's 2D presentation would work in its favor. People are always more forgiving when it comes to traditional animation. Also, it would be easier to lend itself to experimentation. This would result in a final product that would greatly resemble the game, but also be considered "pretty."

Jenni Lada from Gamezone when comparing a Terraria movie to the upcoming Minecraft movie.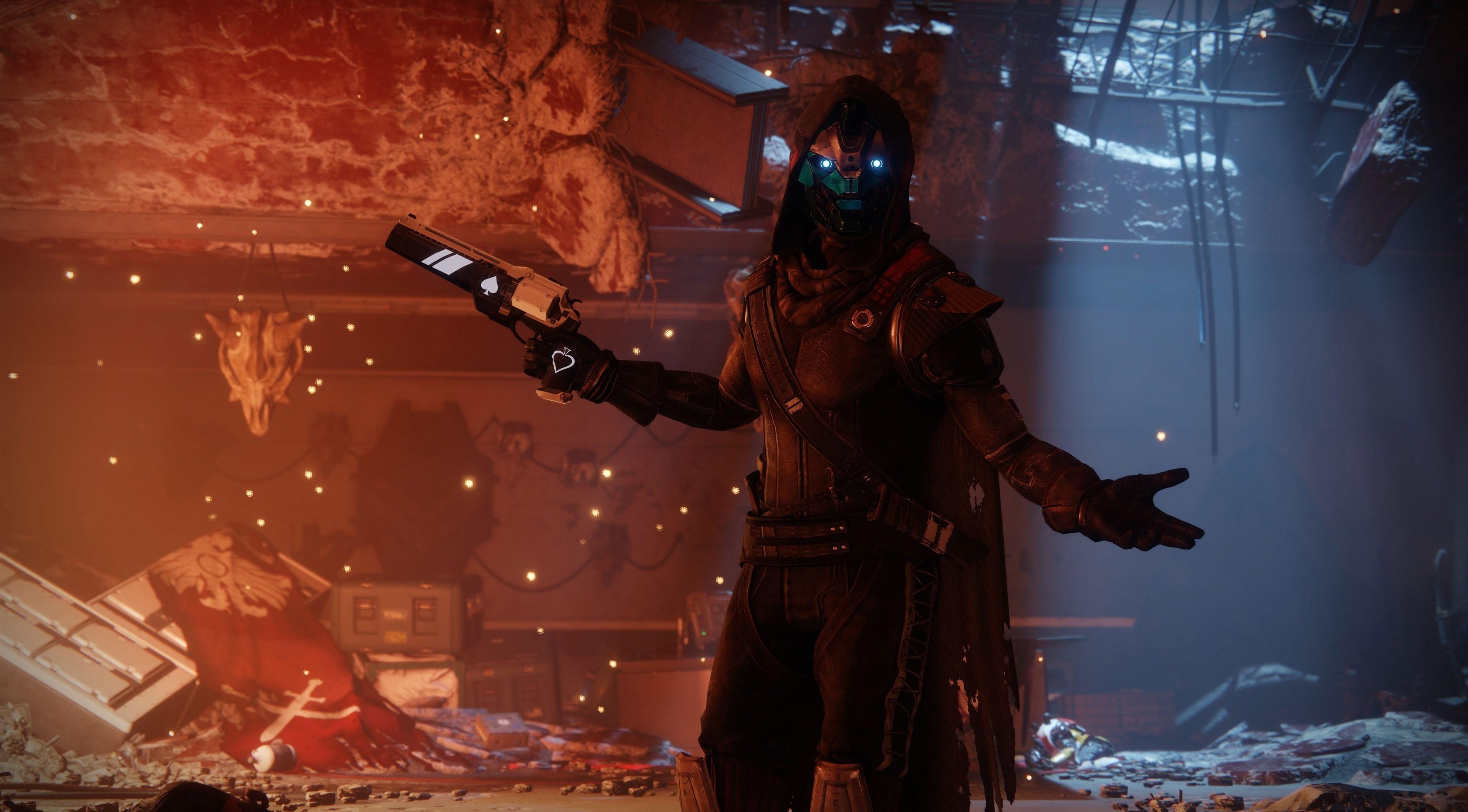 Destiny 2
If you have ever played Bungie's hit success, Destiny 2, you must have seen the amazing storylines with even better cutscenes. The combat together with these impressive cutscenes is almost a movie by themselves, but getting a full feature movie would be super cool!
Forsaken, The Red War and the Trials of Osiris are some of the better quest lines in Destiny 2 and would make for great story in an eventual movie. If the movie also had the original voice actors from the iconic characters Cayde-6, Ghost and Petra Venj, that would be a huge plus in my book.
Cyberpunk 2077
The upcoming game from CD Projekt, Cyberpunk 2077, has been speculated a lot of a movie about the game and the fictional Night City that the game takes place in. There has even been made a fan-made teaser trailer for an eventual fan-made movie, although I would love to see a proper made feature movie shown in theatres. The game is also starring world-famous actor Keanu Reeves, which has also lead to a lot of hype, and speculation for a movie.
A trailer for the upcoming Cyberpunk 2077 fan film Phoenix Program has been released online. The trailer, which caught the attention of CD Projekt Red, was made by action movie director and stunt coordinator Vi-Dan Tran, and features a host of talented Cyberpunk 2077 cosplayers.

Rachel Watts from PCGamer commenting the new fan-made trailer.
Death Stranding
Hideo Kojima's hit video game was released last year as an exclusive title for the Playstation 4, but soon after the release, a port for Windows was announced, and therefore the title makes the cut for the list.
Hideo Kojima's obsession with movie-making would highly increase the chance for a movie, although I doubt that a Death Stranding movie will ever be made, as many palyers have already called the experience a movie in itself, but seeing a movie with an alternative story, would be amazing. As the story narrows down to just over 50 hours, this could be a bit of a task to narrow down to a format fit for the movie theatre.
Hideo Kojima builds cinematic games. His projects are visually ambitious, narratively complex and cutscene-heavy, dripping with references to the vaults of Alfred Hitchcock, George Romero and Orson Welles. Kojima is transparent about his obsession with film and how it influences his creative process.

Jessica Conditt at Engadget discussing the cinematic experience in Death Stranding.
Fortnite
Epic Games' hit success Fortnite might be considered the 'Game of the Century' for many. Amass this love and popularity for Fortnite a lot of speculation and hope for a feature film has emerged. Countless of fans have made their own versions of a potential movie, but the developers of the game have yet to announce any interest in making a movie.
The game's wide variety of experiences and characters – while still being fairly consistent – could help the development of a movie and a nice watching experience.
Be sure to let us know your opinions on these video games as movies on Twitter or Instagram, and download the Kernel App to add some of the upcoming video-game-inspired movies to your watchlist, and stay up to date on their release dates!