Looking for something to watch while social distancing yourself from society? If you've signed up for Disney+, you have a wonderful library of movies, TV series and documentaries from which to choose. Here are 10 suggestions for your next binge watching marathon.
The Simpsons
You'd be hard pressed to find someone who doesn't know about The Simpsons. Homer, Marge, Bart, Lisa and Maggie are household names and intertwined with pop culture over the last three decades. With 30 seasons available to stream, The Simpsons have the largest library available on this or just about any streaming service. While some of the jokes are timely and might not pack the same punch they did during the Clinton administration, there's hundreds of timeless jokes that are just as funny today.
The Mandalorian
A majority of Disney+'s first subscribers were Star Wars fans drooling over The Mandalorian. This fresh new piece of Star Wars lore gives us a whole new batch of characters that viewers quickly learn to love, including The Child (or "Baby Yoda" as the character is better known on social media) The Mandalorian is a case of "quality over quantity" however as there are currently only 8 episodes ranging from 32-48 minutes long.
Any 90's Marvel Cartoon
The 1990s were a beautiful time in Saturday morning cartoon history and Marvel was the king. Classic cartoon runs from X-Men, Spider-Man, Fantastic Four, The Incredible Hulk, Iron Man, and Silver Surfer are all available on Disney+. Don't worry if one of your favorite character's didn't have their own show, characters like Captain America and The Punisher joined forces with the titular hero(s) frequently and over several episodes. 
The World According to Jeff Goldblum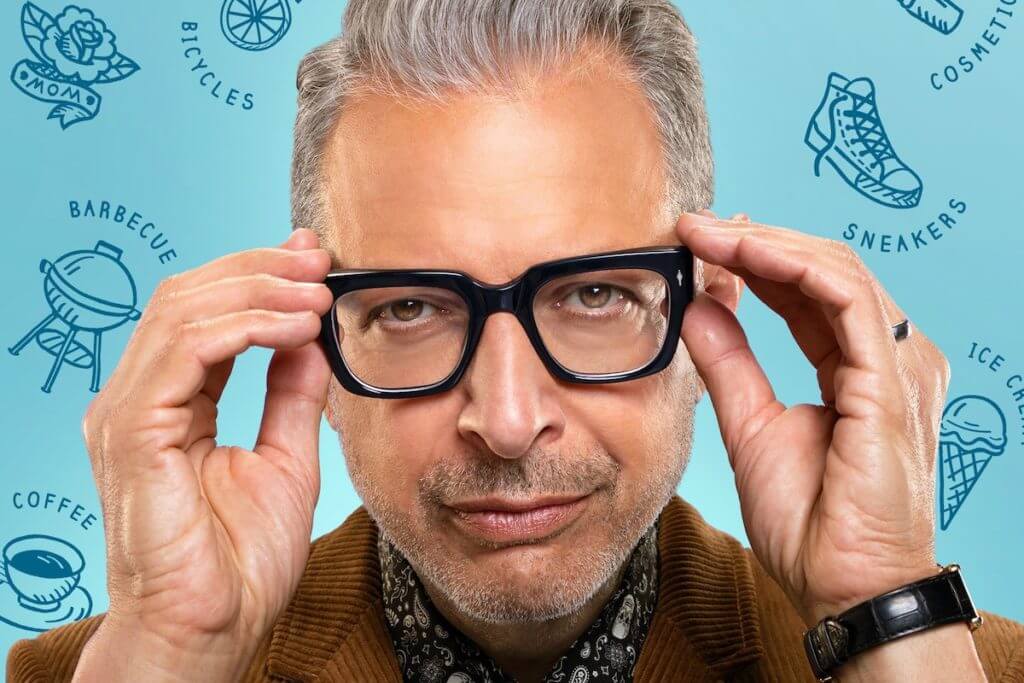 If you like documentaries and you like Jeff Goldblum (who doesn't?) then this is the perfect series for you to stream. The World According to Jeff Goldblum is a pretty straightforward concept. Jeff Goldblum dives headfirst into a topic, they range from coffee to gaming, to denim. Like any documentary the host finds things to interest the viewer in a topic that at the surface might seem mundane, but Mr. Goldblum's charm and genuine excitement over the subject is what really kicks up the entertainment value.  
Encore!
Another Disney+ Original, Encore! is a reality series where high school play casts are reunited a quarter-century later and reprise their roles one more time.  The casts receive coaching and guidance from Broadway professional and Tony Award nominated directors and choreographers. It's a lot of fun seeing these high school reunions come together and their final performances are a lot of fun to watch.
Pixar in Real Life
Pixar in Real Life episodes are short….like really short. Each episode clocks in at 5 minutes or less. But even with that short of an episode, they are really stinking cool!  The show is exactly what the title suggests: the world of Pixar in the real world.  Episodes are shot in the New York City area and include things like a "real" Wall-E cruising around downtown, and Brave's Merida showing off at an archery range.
Pick of the Litter
Pick of the Litter is a Disney+ Original documentary series on the training and upbringing of six pups who one day aspire to join Guide Dogs for the Blind. The series follows the dogs, as well as the trainers, and is equal parts adorable, interesting and educational.
Short Circuit: Experimental Films
Short Circuit is going to be another quick watch for you but jam packed full of entertainment. This collection of short films is the result of an experiment Disney Studios conducted when they allowed anyone that worked for them to pitch story ideas. Select stories were chosen and those employees made their short film. Before each film you get an introduction from it's creator which combines for a very unique experience.
Brain Games
If you want to watch a show that you interact with Brain Games is a great choice. The National Geographic series entertains with several short experiments done by you at home. Then you hear about why your brain was fooled the way that it was. Topics include the sciences of memory, illusion, attention span, perception and more.
Darkwing Duck
Last but certainly not least the terror that flaps in the night, Darkwing Duck!  Way before Disney acquired the MCU, they had their own superhero who fought loads of fun, original villains. Voiced by the legendary Jim Cummings and illustrated by some of Disney's best, Darkwing Duck is one of Disney's classics that is just as entertaining all these years later.
These are just some of the shows that you might want to binge watch, in these difficult times, on Disney+. Make sure to keep an eye on the Kernel Blog for more articles like this.